Although the electronics industry has been experiencing constant growth for several decades, there is still fierce competition between the main players in a sector where thousands of companies engage a merciless battle every day.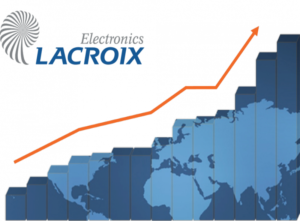 With a turnover of 317 million Euros in 2017 and an average annual growth of 10.6% – twice the market's growth, we are consolidating, for the fifth year in a row, our position as a major player in automotive, aeronautical and industrial electronics. This increase is even more gratifying for our teams as it is the result of purely organic growth, without any acquisitions.
Over the past five years, we have not only been steadfast in our conquest of new market shares, we have also demonstrated our ability to be agile and flexible in supporting all of our customers and partners with solutions that suit their ongoing modernisation requirements.