Our challenge: protecting employees from heavy loads
To assemble various components and electronic boards for a high-end product, operators were required to handle a cumulative weight of up to 100 kilograms for up to eight hours.
As this continuous effort led to fatigue, it was necessary to enhance the ergonomics of this workstation. Our team of automation experts then suggested integrating innovative cobots to streamline all the screwing processes.
The cobot itself performs all the rotations to present the product in the most optimal way to facilitate the operator's work. Furthermore, the screwdrivers have been integrated with the cobot: it remains in the same position until the screwing operation is completed correctly.
In partnership with the French expert STERKELEC, the Universal Robots cobot has impressed the teams with the performance of its safety sensors. It provides the possibility of establishing direct collaboration with operators without any risk. Once integrated into the site, the benefits perceived by the operators were immediate, and the cobots were quickly embraced by all.
After performing all operations manually during the first two months of production, they immediately felt the difference and appreciated its utility and efficiency.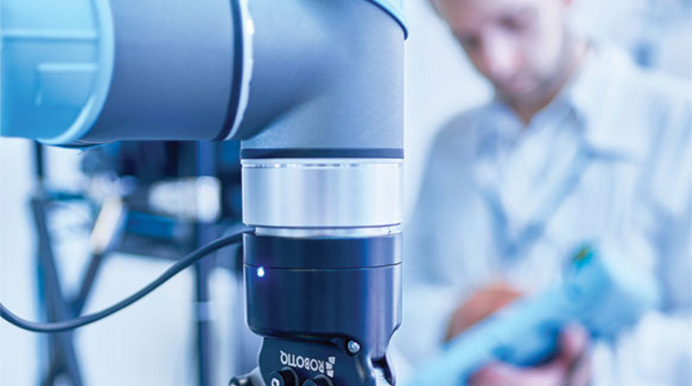 📌 3 key advantages to remember about cobots:
Reduced health risks (MSDs) for operators ;
Modern workstations highly appreciated by new generations of operators ;
Reduced task difficulty and repetitiveness without adding constraints
Operating in a shared work environment with cobots is a first for LACROIX. Their integration has simplified assembly and improved production quality while ensuring the comfort and safety of operators.