As an expert for over 15 years in the Civil Avionics & Defense market, the Electronics activity of LACROIX will assist you from the design phase to the manufacturing of electronic assemblies and sub-assemblies.
A customized offer and dedicated means
From Design for eXcellence to rapid prototyping, and from industrialization to operational use of the products, we have a complete range of services as well as dedicated means to meet the expectations of the leaders of the Civil Avionics & Defense sector.
Thanks to a one-stop shop and efficient services such as project management, purchasing, and supply chain, we provide our customers with the strength of our international group. Thus, our complementary factories offer cost-effective solutions, from the small to medium series of electronic assemblies that are often very complex.
Our experts have mastered multiple assembly processes, such as wiring, bonding, coating, and potting, burn-in and thermal cycling, and a wide range of tests in accordance with the IPC A610 class III standards and the requirements of our customers.
High-performance solutions for complex applications
Our teams of experts work every day to design and manufacture electronic systems on board the largest aircraft such as the A320, the A350, the B787, and the B777. From cabin configuration to steering assistance systems and energy management functions, the Electronics activity of LACROIX supports major equipment manufacturers of this market with their most sensitive applications :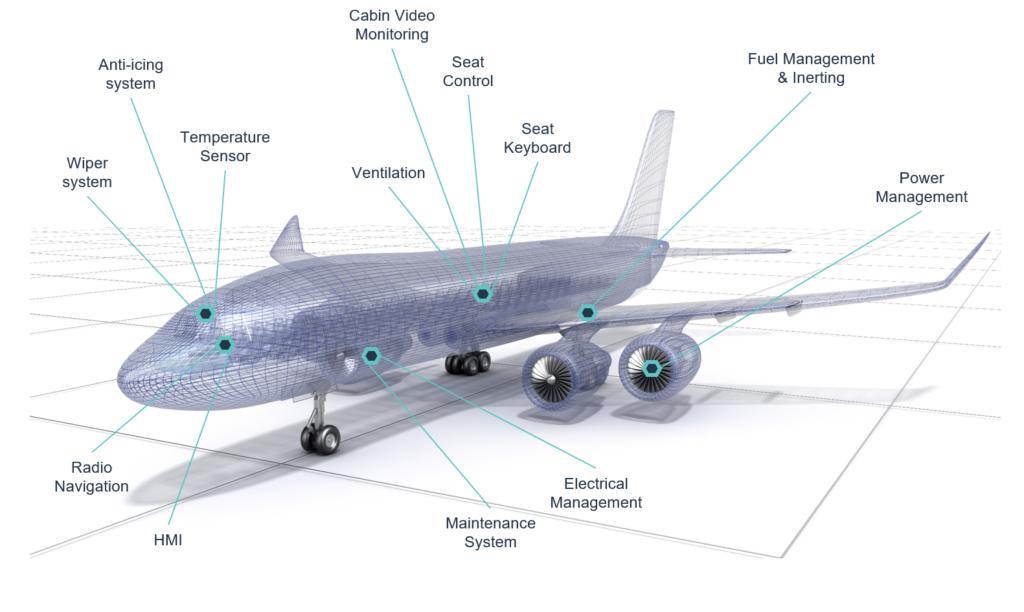 The culture of quality at all levels
The industrialization and production capacities of the Electronics activity of LACROIX combined with the expertise of partners such as AUSY provide our customers a reliable industrial offer based on a process combining flexibility and proximity.
Thanks to training centers incorporated in our factories and a culture of quality based on continuous improvement and "lean management", our experts meet the quality requirements of our customers. Finally, the PART 21 G and PART 145 aeronautical production and maintenance approvals allow us to release electronic equipment for airlines with their EASA Form One certificates of airworthiness.
Our certifications
We are also certified to PART 145 and PART 21G.