For over 10 years, the Electronics activity of LACROIX has been supporting medical equipment manufacturers in the industrialization and production of non-invasive devices. The healthcare market is booming, and new needs are being created to respond to the wish to take care of the pathologies in a way that's preventive instead of curative.
Get customized support to bring your medical equipment to life
The LACROIX teams offer a tailor-made offer of products that range from the development to the mass production of electronic products.
Our experts are leveraging their advanced product industrialization skills to optimize the product-process pair to help you design a secure, ergonomic, and beautiful product aimed at optimizing the end user's experience. Our expertise in wireless communication protocols and short- or long-distance radio frequency technologies also allows our customers to connect their products.
We also support our customers until the complete integration of their product can include coating and/or varnishing for encapsulation when they have to work in harsh environments (in humid conditions, for example).
Connected healthcare or e-healthcare, a growing market we are rising up to meet
Because of the increasing demand for home-based hospitalization and decentralization of care, the medical industry sees a growing need for connected electronic products to serve the new uses of connected healthcare. With our investment in diagnostic tools, medical imaging devices, or monitoring solutions, our teams are at your disposal to study your needs.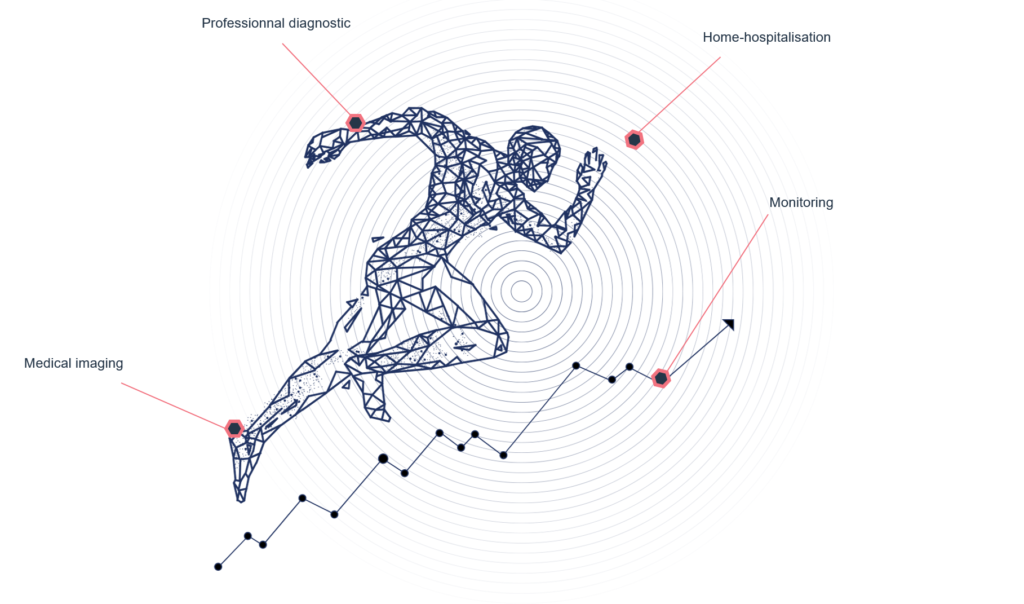 Our expertise to meet the expectations of quality and reliability of the healthcare market
At our additional production plants, we meet the requirements of our customers in terms of reliability and competitiveness while respecting the product's time-to-market. With business lines dedicated to rapid prototyping, we deliver a very fast modeling of your product which is often crucial in a new launch.
Thanks to proven and common project management procedures at all our sites, we ensure the ramp-up of production of your products at our various production sites. Reliable and flexible, our project management is a real asset for our clients.
Our quality culture based on continuous improvement, coupled with our demonstrated test strategy skills are also assets to meet the quality requirements of medical industry projects.
Our certifications
We are also certified to UL ZPVI2 and ZPI8.