The global Internet of Things (IoT) market has been experiencing exponential growth. New prospects and opportunities are emerging in a variety of sectors and demand will only increase in the coming years. There could be as many as 25 billion connected objects between now and 2020!
In an increasingly connected world, market demands are pushing our customers to find innovative solutions to develop new opportunities. Our ambition is to design solutions with our ecosystem that respond to the challenges of Smart Industry.
– Stéphane Klajzyngier, Managing Director of the Electronics activity of LACROIX
The respective core businesses of LACROIX, an electronics design and manufacturing subcontractor, and Sigfox, a global supplier of communication networks, are conducive to creating synergies between the two entities for IoT-dedicated industrial products.
Sigfox has built a unique network offering cost-effective, energy efficient global connectivity comprised of connected sensors, objects and devices. Thanks to Sigfox, all objects could connect to the cloud at ultra low cost using surrounding sources of energy.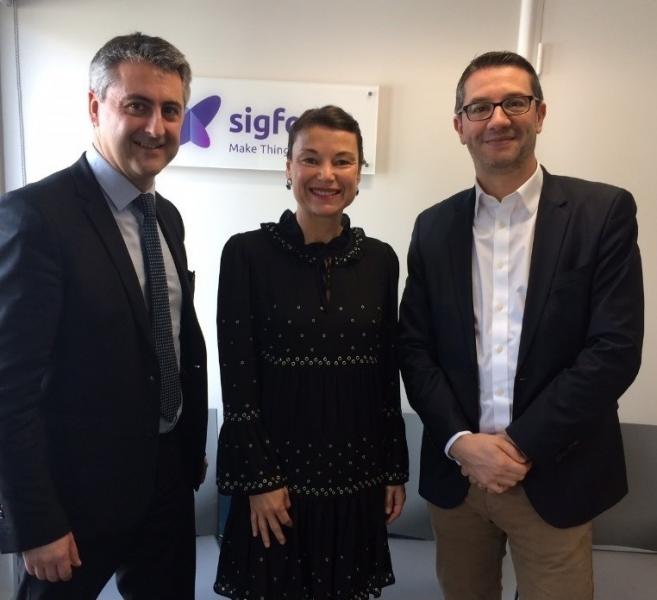 The Electronics activity of LACROIX develops electronic assemblies and sub-assemblies on an industrial scale, mass producing them in its factories. For several years, LACROIX has been developing extensive expertise in the area of radio technology and Sigfox constitutes yet another technological addition to its arsenal of services for the industrial scale production of products requiring long range connectivity.
This partnership will enable the Electronics activity of LACROIX to develop smart connected products using the Sigfox network, now present in 31 countries.
This collaboration also confirms our strategy of using reliable partnerships to build customised IoT solutions that cater to the needs of our customers.
–  Stéphane Gendrot, VP Business Development, Electronics activity of LACROIX