About Carte Blanche
In Carte Blanche, the LACROIX podcast that connects you to the electronics industry of the future, guests share their vision of the Smart Industry and the future of the industrial IoT, taking us behind the scenes of electronic design and production. They will share their own experiences and talk all about this 4.0 company.
What will the industry of the future look like? How can we support this major transformation? What are the key industrial challenges of tomorrow? All these questions will be answered by the employees of the Electronics activity of LACROIX, given Carte Blanche in this podcast.
Carte Blanche is available in French on the usual platforms: Deezer, Spotify, Youtube, Google Podcasts, Ausha and SoundCloud.
Carte Blanche – Season 1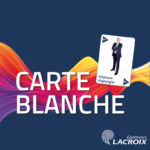 Carte Blanche #1 – Stéphane Klajzyngier – On our way to 2020!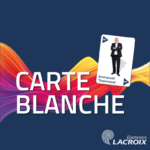 Carte Blanche #2 – Emmanuel Thommerel – Industry in the age of data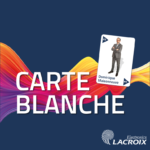 Carte Blanche #3 – Dominique Maisonneuve – A look at the Smart Industry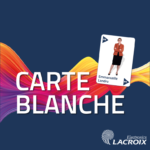 Carte Blanche #4 – Emmanuelle Landru – Thoughts from an engaged plant manager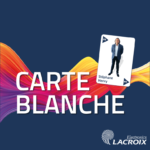 Carte Blanche #5 – Stéphane Henry – The electronics industry: research and science fiction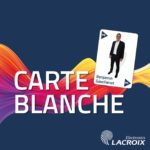 Carte Blanche #6 – Benjamin Gauchenot – A passion for operational excellence
Carte Blanche – Season 2

In this new season, we are placing a special emphasis on our customers, our suppliers and our business ecosystem as a whole. You will also discover unexpected answers to a game of twenty questions…
The Carte Blanche format remains the same: engaged LACROIX Electronics Activity employees who spend 7 minutes sharing their experiences.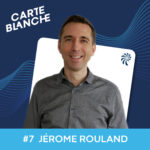 Carte Blanche #7 – Jérôme Rouland – Customers relations above all else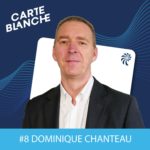 Carte Blanche #8 – Dominique Chanteau – A purchasing strategy that is both human and responsible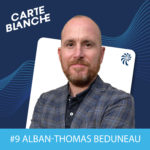 Carte Blanche #9 – Alban-Thomas Beduneau – The future alongside our customers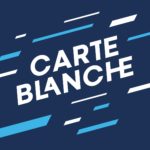 Carte Blanche #10 (upcoming episode)
Bear with us… We are still working on the next episode.