Let's look at robots first.
These are automated movement devices that enable objects to be manipulated. Operating in a closed environment, robots, whether fixed or mobile, are programmable and automatically controlled. Able to multitask, they offer numerous industrial applications and optimize cycle times and job productivity.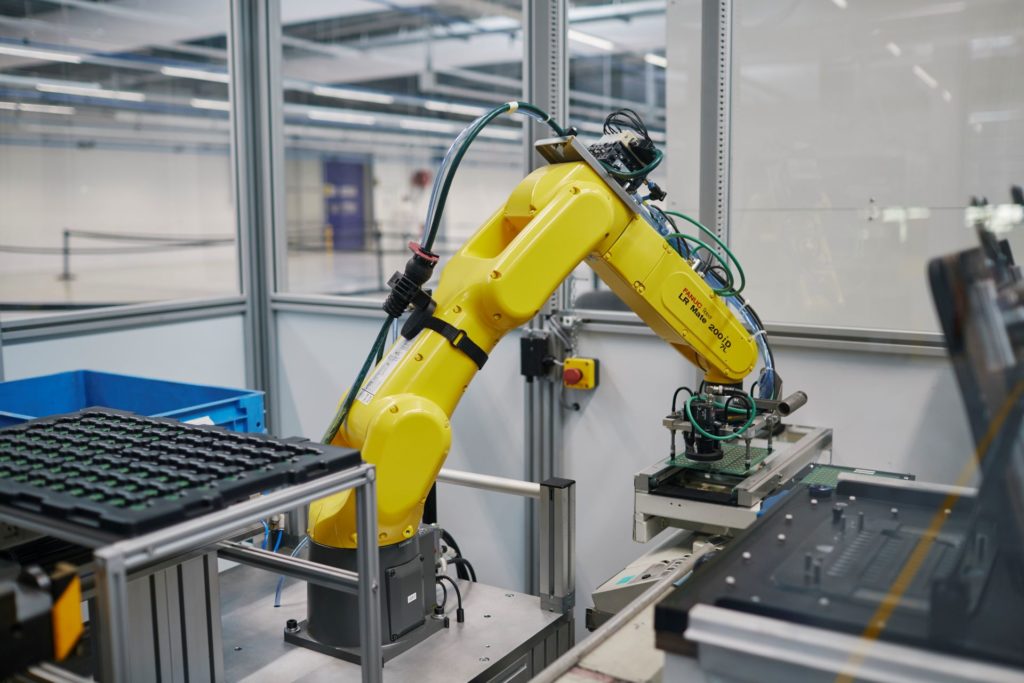 Then, there are the cobots.
These are collaborative robots that can be adapted to perform several handling activities in a single day. Equipped with safety sensors, they can work safely with operators. There is a difference between cohabitation and collaboration:
In cohabitation, the cobot operates in "co-proximity" with the operator. Each performs their task without direct interaction.
In collaboration, there is actual interaction between cobot and operator. For example, the cobot passes the product to the operator (or vice versa).
In addition to the robots and cobots present in our factories, we can also find AGVs for automated equipment transport and automated logistics systems (the automated store Exotec, for example).
On our side, we work with reputable suppliers such as Fanuc, Mitsubishi, MIR and Omron to deploy automation projects with the support of organisations such as We Network. Our robots and cobots respond to different use cases: handling, placement, soldering, screwing, assembly, integration, transport, etc.
Automation in key figures…