The teams at the Electronics activity of LACROIX work in a profoundly changing environment. Demands for flexibility and responsiveness against a backdrop of an exponentially increasing flow of information makes day-to-day management evermore complex.
Faced with these problems, the Smart Industry provides solutions based on the concept of the augmented operator. Promoting well-being at work as well as industrial performance are the essential prerequisites for making the electronics industry of the future a reality.
The concept of the augmented operator is driven by several objectives: to simplify the day-to-day work of our teams and boost their efficiency and autonomy while maintaining focus on missions that contribute high levels of added value, all in a more comfortable working environment.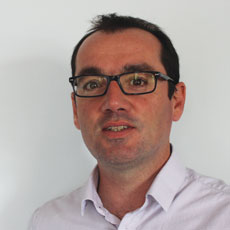 In the end, it is about getting the right information to the right person at the right time, in a simple and intuitive fashion. These systems have been widely used in our personal environment for some years now.
Dominique Maisonneuve, Smart Industry Project Manager
Learn more about the technologies associated with the concept of the augmented operator