Confronted with a steadily rising flow of information and subject to increasing demands of responsiveness, our employees are facing a growing number of requests. The electronics industry has been particularly affected with over 40,000 references to process against a backdrop of strain in component supply.
The promise: an improved flow of information
The Smart Industry has a pivotal role to play in improving the transfer of information across the entire ecosystem, from the supplier to the customer. This approach tackles three objectives:
Accelerate data processing,
Automate information sharing,
Offer smart assistance to the user in accordance with their purpose.
Applications, just one aspect of the successful connection of our ecosystem
To achieve these objectives, the Electronics activity of LACROIX, relying on a consolidated Information System department, is tackling the automation and data digitalisation aspect through two structural projects.
The mere tip of the iceberg includes building a new communication network that relies on the major concepts of EDI, Web-EDI, API, Big datA, etc. The Electronics activity of LACROIX is re-conceptualizing its IT architecture to allow for automated data exchange.
The most visible aspect of this is the introduction of applications intended for our customers (portal, CRM) and our suppliers (SRM), the primary stakeholders in our ecosystem. These simple and intuitive interfaces provide real-time access to data that facilitates efficient collaboration, whether for commercial, quality, logistics, or production tasks.
For example, LACROIX has introduced the Precogs tool Agatha in its supply department. It is a component price comparison tool connected to our network of suppliers. It makes it possible to trace the price and availability of components and to place the order if the best conditions are met.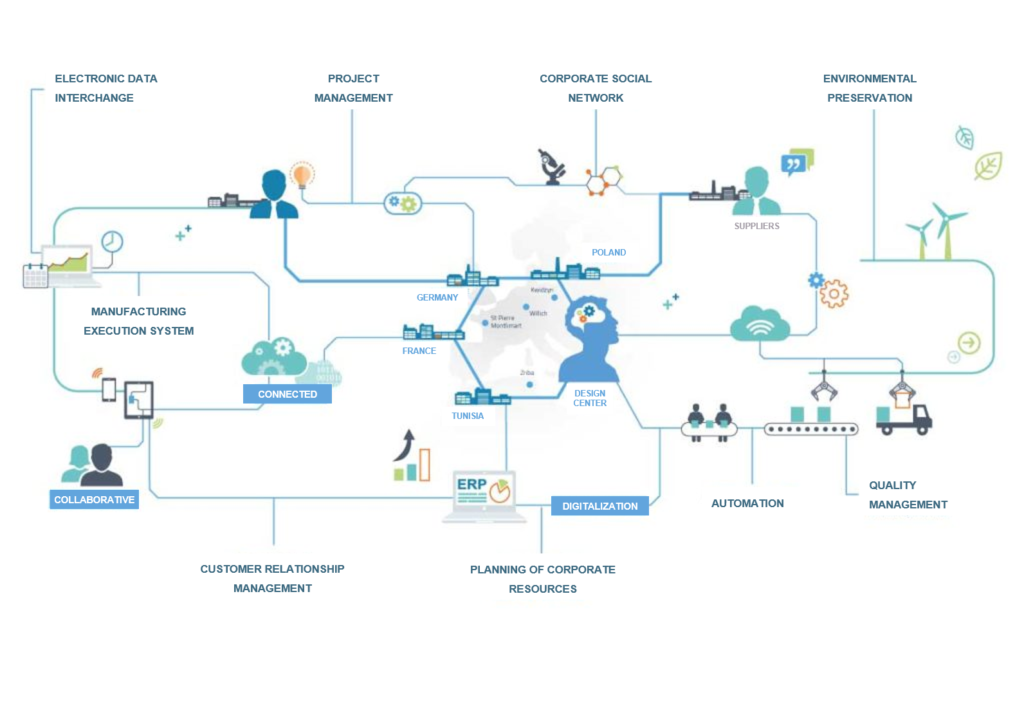 Back to our Smart Industry strategy