During technological breakdowns or as part of continuous improvements, we study a variety of solutions, such as:
the digitalisation and automation of production using "Smart" line models,
the overall interaction of players in the ecosystem by connecting information systems,
the smart exploitation of data to the benefit of industrial excellence,
artificial intelligence is the technological link between each of these lines. The solutions provided are intuitive and able to comprehend the user's needs, to support the user in anticipating and resolving problems.
To properly fulfil this ambition, LACROIX Electronics invests in transformation. One team is entirely dedicated to Smart Industry, to ensure optimal project follow-up. Network architecture and data being at the core of the electronics industry of the future, any functions connected to the information system have been reinforced as well.
Project Symbiose: the French plant for all new technologies under review
For years,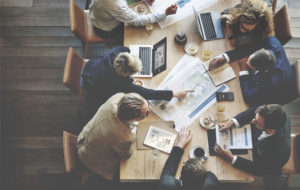 LACROIX Electronics has been planning to build a new plant in France; a plant that is to be the first of its kind. This is also a good opportunity to create an industrial unit of the future, simultaneously integrating the possibilities of Industry 4.0, the environmental issues and the development of our teams. This project is innovative and forward-looking in a logic that is both national and open to the world. It is based on three fundamental axes: technological and digital breakthroughs, environmental responsibility and social innovation.