… together we can go further
Managing waste, the volume of which represented around 1000 tonnes in 2018, is a major challenge for the Electronics activity of LACROIX: 82.7% of it is currently "recovered", whether by re-entry to the production circuit, reprocessing or energy recovery.
"To further improve this figure, the next step for us is to join networks. Our industrial waste can be used as inputs for other companies in the sector or other industries based in our locality. The same goes for water vapour, for example, which can be used in a circuit to everyone's benefit" says Sébastien Boure.

The dense local economic fabric around the French headquarters as well as other sites, including Kwidzyn in Poland, Willich in Germany and Zriba in Tunisia, should facilitate initiatives of this type.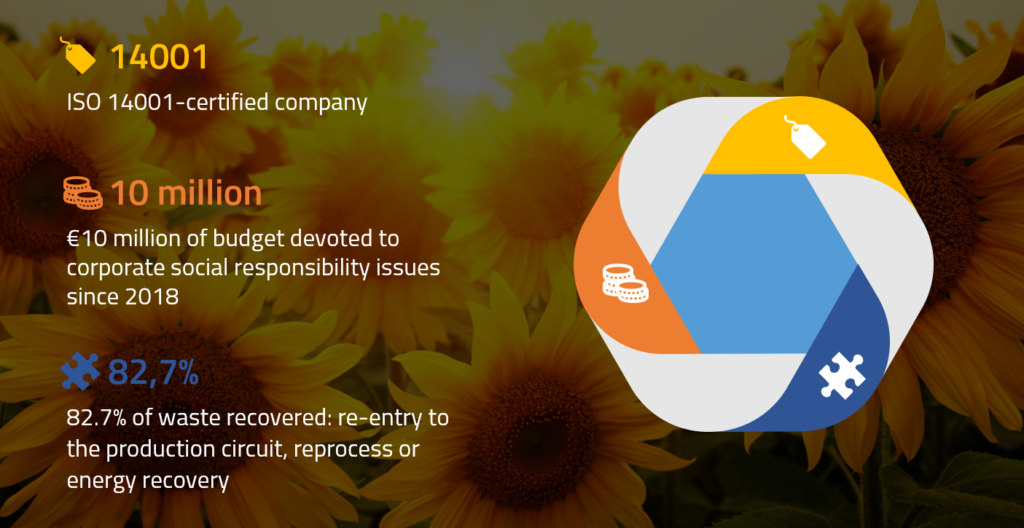 Attracting the finest talent
Taking a proactive approach, the Electronics activity of LACROIX has underlined its ambitions in its budget, devoting nearly €10 million to corporate social responsibility (CSR) issues since 2018.
This is one approach, among others, which is useful in terms of recruitment: faced with a tight job market, the electronics subcontractor has come up with lots of ideas to attract and retain the best profiles. The company has introduced a number of programmes for employees, and ways to enhance their quality of life in the workplace, such as flexible working hours, staff outings and leisure activities, discounts from local businesses, etc., with the emphasis very much on the local.
"We need to be active in our local area and help raise awareness,, whether through open-house days or by promoting careers in electronics at local schools" concludes Sébastien Boure.