As part of a commitment to continuously improve and in remaining faithful to the values of the LACROIX Group, the environmental quality policy we pursue is guided by our strategic plan. Together with our customers, our employees and our entire ecosystem, we are committed to cultivating difference and developing innovation. On a daily basis, this policy is reflected in numerous actions related to quality, safety, the environment, hygiene or the information system.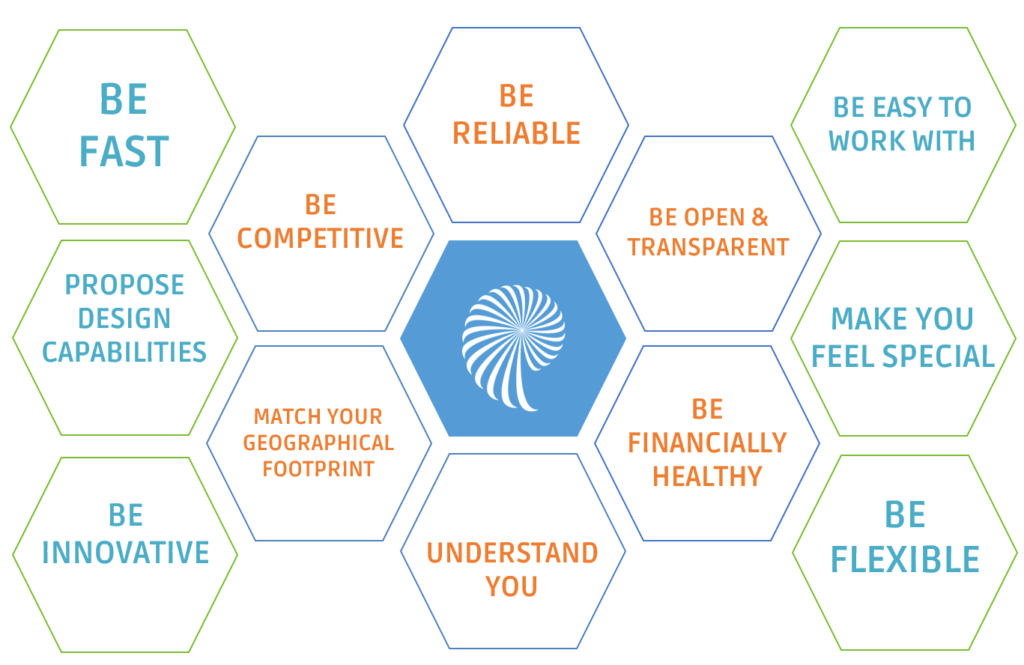 Multi-market and multi-site accreditations that guarantee quality services for you
Our sites are certified, according to their areas of activity, by approved third-party organisations. Thus, we offer services in accordance with the quality and environment standards in force.
Our key accreditations:
A robust and time-adjusted management system
Since 1992, LACROIX Electronics has entered into a dynamic management by quality.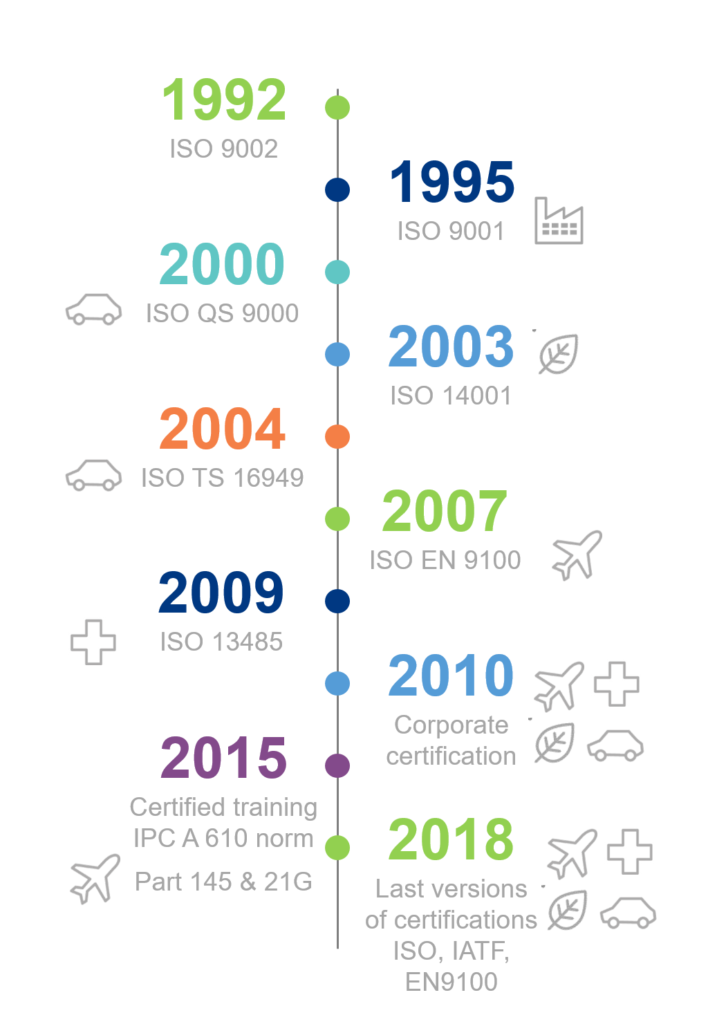 A harmonised quality system at all our production sites
As an extension of the Integrated Management System, we are deploying a number of tools and methods in different areas across all our sites:
Industrial Excellence (Lean Manufacturing, Visual Management, 5S, SMED, etc.)
Quality tools (QRQC, 5W, 8D, AMDEC, PDCA, etc.)

 

Standards and good practices (Supply Chain, Process, Project Management, etc.)

 
For products designed by our engineering office and our production sites, we support our customers in order to offer them a comprehensive offer including CE marking (or its equivalent depending on the markets), EMC expertise, safety (EN60950 , ISO26262, EN13849 Safety), MTBF calculations and AMDEC products/processes.  
Specific approvals for export and the civil avionics & defense market 
UL ZPVI2/ZPVI8 approval : We are also UL ZPVI2/ZPVI8 certified, which allows us to assemble electronic cards for UL certified products from our customers to North America. 
PART 21 G and PART 145 approval:  We have aeronautical production and maintenance approvals PART 21 G et PART 145. Thus we are able to release electronic equipment for airlines with their EASA Form One certificate of airworthiness.